SURREY GYPSY TRAVELLER COMMUNITIES FORUM (SGTCF)
It is with great sadness that we announce the passing of one of the founders of the Surrey Gypsy Traveller Communities Forum, Mrs Ann Wilson who was awarded an MBE in 2014, for her selfless work to improve relations between the GRT and the wider community whilst challenging discrimination, bigotry and ignorance (particularly history & culture).
This is a devastating blow not just to the forum, but the GRT at home and abroad, such was her commitment for doing the 'right thing' and several hundred mourners attended her funeral at St Mary & St Nicholas Church in Leatherhead, Surrey on 14th February 2019, before her final resting place at Dorking Cemetery.
Her quiet, but dynamic personal contribution to the GRT community is so great, that even her own family were unaware of some of the ways she influenced change and you can get a better understanding of that work in the SGTCF Obituary featured on the IN THE NEWS page on this website.
When it became known that Ann was suffering from a life threatening disease, the forum committee met in her absence to plan a way forward, so that there would be a lasting legacy to what she helped start way back in 1996. A former Secretary, Treasurer and latterly Vice Chairman, it is her home address, email and mobile number that the SGTCF was registered under, so these details have now been removed from our contacts page.
As a result of that meeting, the forum is in a state of 'hibernation' for an unknown period of time. It is anticipated that we will be back later in the year, certainly it is expected that cultural awareness training that Ann was so keen on, will have dates listed, ironically using a refreshed format to bring it up to date, something she was helping with…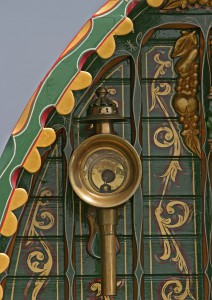 ABOUT US
We are all in this together – and we are glad you are visiting our site.
The Forum was founded in 1996 to create opportunities for public agencies, charities, interested individuals/groups and Traveller communities, to talk to each other.
Our website is our online meeting place, where we organise our activities, share ideas, and publicise our mission.
OUR WORK
We work together to
Increase understanding within all sections of the wider community to resolve prejudices and ignorance.
Encourage the flow of information to reduce misunderstandings.
Provide opportunities to work together to build bridges between different elements of the wider community.
Identify problems and find solutions to enhance community safety.
Overcome prejudice, increase understanding of Traveller culture and promote equality of opportunity.
JOIN US