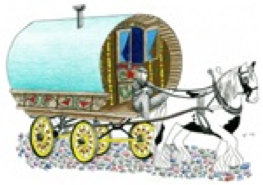 Do you know someone who is in debt, has lost their job, has problems because of Covid, is a carer, needs help with money? There may be a grant to help, email:
enquiries@sgtcf.uk

for more information…
---
Click on link above for further details, great prizes to be won…
---
Mental health online GRT dramatisation
                                A unique opportunity to explore mental health issues and possible solutions in a short drama by award winning Romany filmmaker Dee.C.G.                                  Commissioned by 'Time to Change Surrey' and backed by Surrey County Council, online attendance is free via megan@endstigmasurrey.org.uk
UPDATE:
Following the highly successful launch on Zoom of this play (3rd December 2021), further dates are planned for January 2022
---
Winter Wonderland in London 2021 – see flyer for pre-booking details
WINTER WONDERLAND 2021 PRESS RELEASE_27Jul
---

Looking for a GRT pitch/plot in Runnymede?, then read the flyer below, act quickly!
---

Travellers Times magazine secures a MILLION p
o
unds of funding from the National Lottery
Travellers' Times set to go independent and GRT led after "amazing" Lottery funding award | Travellers Times
---

The Covid19 VACCINE is here and SAFE
IMPORTANT
If you don't know your NHS number, you now CAN access the Covid Vaccine (below NHS letter)
Health And Race e-bulletin 16 July 2021 (mailchi.mp)
 Make sure you have the FACTS
   Surrey County Council have issued a Coronavirus leaflet
Covid 5 things flyer_v5 FINAL FINAL
---
Travellers will be barred from returning to illegal sites for a year under a Government crackdown to be announced in the New Year
 As reported by the Daily telegraph on 16th January 2021

Police will get powers to prosecute travellers if they return to a site within 12 months, increasing the current three month time limit from the current three months.
Those who breach the law will face up to three months in jail and fines of up to £2,000. It is part of an overhaul of the legislation to prevent illegal encampments which ministers say cause communities "significant distress." The reforms, part of the Police Powers and Protection Bill due in the New Year, will give councils powers to direct travellers to authorised sites in neighbouring council districts. Currently, police are banned from moving travellers to sites outside the council area where they have camped.
Police will also be able to act sooner as the threshold for intervention will be dropped from six illegally parked caravans to two. It follows widespread complaints from MPs and residents about trespassing, noise and anti-social behaviour. It is estimated there are some 23,000 traveller caravans in England, of which 14 per cent are parked on unauthorised sites.
Priti Patel, the Home Secretary, is expected to make good a manifesto commitment to give police new powers "to arrest and seize the property and vehicles of trespassers who set up unauthorised encampments, in order to protect our communities." This will be done by making it a criminal offence for travellers to intentionally trespass on private land when setting up an encampment.
The change was campaigned for by Ms Patel when she was a backbench MP alongside Alok Sharma, now the Business Secretary, and John Whittingdale, a culture minister.
Mr Sharma said: "My view is clear – the law needs strengthening and trespass needs to be made a criminal offence. "This is the case in the Republic of Ireland and we need this change here. It will deter illegal encampments as the individuals concerned will understand they will face criminal law sanctions, rather than civil ones, right from the start."
The civil sanctions for fly tipping, which leaves farmers having to pay tens of thousands of pounds to clear up dumped rubbish, and squatting in commercial premises are expected to remain unaffected by the changes. The proposal to criminalise trespass was first mooted by the Tories in the party's 2010 general election manifesto.
"The vast majority of travellers are law-abiding citizens – but illegal sites often give an unfair, negative image of their community and cause distress and misery to those who live nearby," said a Government source. "There is a widespread perception that the law does not apply to travellers and that is deeply troubling."
The moves are being opposed by traveller organisations who claim they are more about electioneering than tackling any perceived problem. The Friends, Families and Travellers (FFT) charity said that even the police did not believe the new criminal powers were necessary. Responses to the Government's consultation obtained by the charity under freedom
of information (FOI) legislation, showed that 75 per cent of police responses indicated their current powers were sufficient and/or proportionate. Additionally, 84 per cent did not support the criminalisation of unauthorised encampments, and 65 per cent said lack of site provision was the real problem.
Abbie Kirkby, advice and policy manager at FFT, said the proposed laws would make the lives of Gypsies and Travellers a misery. She said: "The evidence we have collected shows that the Home Office are deliberately ignoring police views on unauthorised encampments. The timing of the consultation made it clear that the Government's motive was to use Gypsies and Travellers to gather votes at election time." 
Parliament debated the petition "Don't criminalise Trespass" on 19th April 2021 and you can view the debate below and/or view the transcript below
Trespass – Monday 19 April 2021 – Hansard – UK Parliament
Government response to consultation (8th March 2021)
Gov_Response_to_Consultation_UEs
The Criminalisation of Trespass – The Community Law Partnership
New tool launched for people to write to their MP about harsh new laws for roadside camps | Friends, Families and Travellers (gypsy-traveller.org)
---
HOLOCAUST MEMORIAL DAY – Award Winning Film (99mins)
"A People Uncounted" the untold story of 'Perajmos' the Roma Holocaust will be shown at a variety of venues in Surrey with free entry (18+ only). Subtitles will be read out LOUD.
'A People Uncounted ' – The untold story of the Roma Holocaust
The award winning film 'A People Uncounted' will be shown on and around Holocaust Memorial Day (not available January 2021 due to Covid19) in recognition of what was suffered by one of Surrey's largest ethnic minorities, and its legacy today.
This full-length (99 mins) feature film has been nominated for/won five awards internationally since it was made in 2012. Its UK premiere was held at the headquarters of Amnesty International in 2015. Members of Surrey Gypsy Traveller Communities Forum attended this, and the Forum has since bought the right to show the film to public audiences free of charge in the UK.
Here is the official trailer     https://www.youtube.com/watch?v=e7slCGDaSWY
'A People Uncounted' tells the story of the Roma, commonly referred to as Gypsies – people who have been both romanticised and vilified in popular culture. The Roma have endured centuries of intolerance and persecution in Europe, most notably the Holocaust genocide where an estimated 500,000 were murdered. This film documents their culturally rich yet often difficult lives, and demonstrates how their present state has been deeply shaped by the tragedies of the past.
Filmed in 11 countries and featuring dozens of Roma – including Holocaust survivors, historians, activists and musicians – 'A People Uncounted' brings the Romany history to life through the rich interplay of their poetry, music, and compelling first-hand accounts. As ethnic intolerance flares up in Europe, this film sheds light on this unique culture while presenting the Roma tale as emblematic of the world's legacy of racism and genocide.
Closer to home, this film presents a powerful and thought-provoking challenge to what the Commission for Racial Equality has described as 'The last acceptable form of racism' in our own country. This is particularly significant in Surrey, which has one of the largest Romany Gypsy and Traveller populations in the UK.
Here is a link to the five minute film made with and for Gypsies and Travellers in Surrey to explain about 'Brighter Futures': our strategy to deliver equality of life chances for the children of their communities    https://www.youtube.com/watch?v=PH6tmuix7Z4
---
For more about the Traveller Movement, just click on the link below
The Traveller Movement – About
---
Brighter Futures for GRT children and young people
short film on YouTube
Click on link or put "Brighter Futures Gypsy" in YouTube search to find out more from youngsters living in Surrey.